With our proprietary Veri5 Check System, we'll provide you the assurance you need to know where your shipment is at all the key milestones. Our carrier collective is built on trust and history of success. We leverage years of industry experience alongside cutting-edge technology to match the right carrier with the right shipment at the right time.
With dedicated customer sale teams, every shipper receives a single point of contact who delivers a superior support experience. Build a relationship with your freight expert, who takes the time to learn about your business and needs, identify any pain points and provides you a seamless end-to-end delivery experience.
TOP-NOTCH CARRIER COLLECTIVE
At Gateway, we work with only the most reliable, dependable carriers. Our dedicated Carrier Sales team spends all their time developing robust capacity across the country that we use to service our customer needs. We select the best carrier within our network to ensure you receive the best delivery.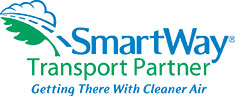 When it comes to our customers, we understand the importance of reliability. We pride ourselves on our customer service, ensuring that your load is safe and on track for an on-time delivery. We use transparency and leverage the years of logistics experience to be creative problem solvers when issues arise. Simply put we make sure your freight gets to the right place at the right time!
If you like what you hear and are ready to work with an honest and trustworthy logistics company, we would love to chat.